Members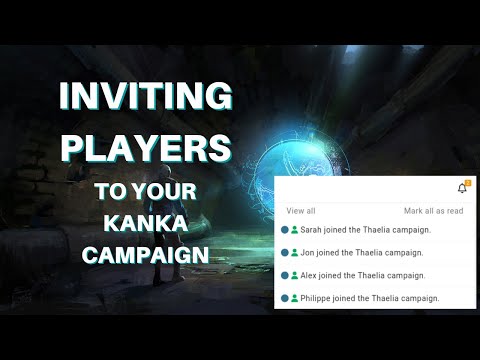 Inviting your friends and players to your campaign is a similar process to Discord. We've made it as easy as possible, which we detail how in this page.
Inviting members
To invite members, you need an invite link. From the sidebar, click on world or campaign to access the campaign management pages, and then go to the members subpage.
This interface shows you your campaign members. Below the list of members you can find an Invites section. This is where you'll create invite links to send to your friends.
Click on the Invite people button
This opens up a request for some extra info.
Invite link options
Expires after: If you want the link to automatically delete itself after being used, you can select a value for this option.

Role: This controls which role your friends will be joining the campaign with. For security purposes, it isn't possible to set this as the admin role.
After hitting generate link, you'll see a confirmation message at the top of the page, and a link to copy the invite link to your clipboard.
Accessing the quick link
You can always re-copy the invite link to your clipboard by clicking on the "copy to clipboard" icon in the list of invite links.
Removing members
You can remove non-admin members from your campaign in this same interface. Click on the … button to the right of their names and select remove.
Doing so will notify them in Kanka that they have been removed. None of the content they've created in the campaign is deleted.